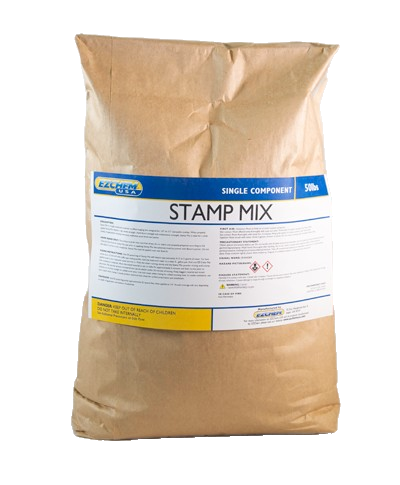 A ready to use, one component overlay system that bonds to all clean concrete surfaces to produce a rock hard, weather proof surface. It can be troweled or stamped, stained and sealed for a beautiful, long life floor.
One component mix: No extra additives. Just add water, mix and apply. Saves time and money.
Replicates stamps with a sharp well defined image that is superior to all other stamp mixes.
Rock hard surface: Stamp Mix sets to a superior, rock hard surface that resists water penetration and re-wetting. This means beauty that lasts.
Stains fast and easy: Although the surface is rock hard, it will take acid stains or water based stains with equal ease. Properly sealed this is a low maintenance surface that is easy to keep clean.