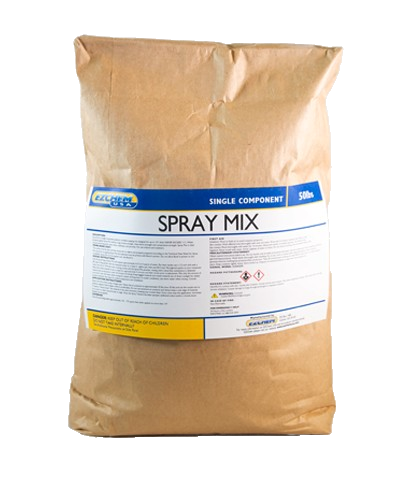 SPRAY MIX is a single component overlay system that bonds to all clean concrete surfaces to produce a rock hard weather proof surface. It can be troweled or squeegee applied as a thin bond coat or applied by hopper spray gun for a textured surface.
High bond, flexural and compressive strength. Consistant and evenly textured finish.
Can be integrally colored with EZCHEM EZ COLOR PAKS.
Can be stained with EZCHEM ENVIRO STAIN or EARTHTONE STAIN for a wide array of decorative finishes.
Can be sealed with EZCHEM CLEAR ACRYLIC SEALER or COLORED ACRYLIC SEALER for a consistantly colored and durable surface.