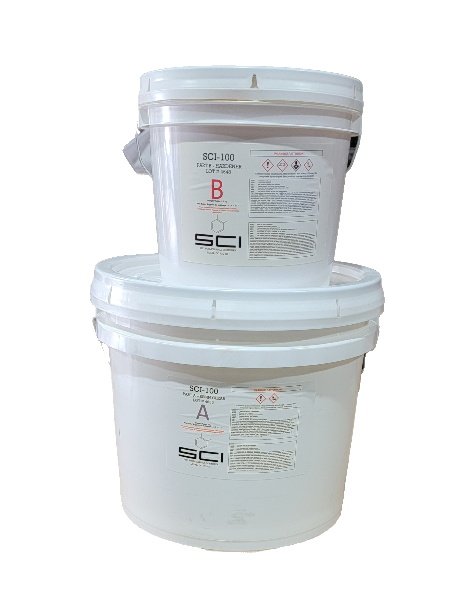 SCI-100 is a two component self-leveling epoxy coating that is 100% solid. With its solid opaque color and
glossy finish it can be used to restore floors or protect new floors. SCI-100 provides excellent physical and
chemical resistance providing durability while maintaining its artistic taste. This coating has been approved
by the Canadian Food Inspection Agency (CFIA), meets LEED standards, FDA and USDA requirements.