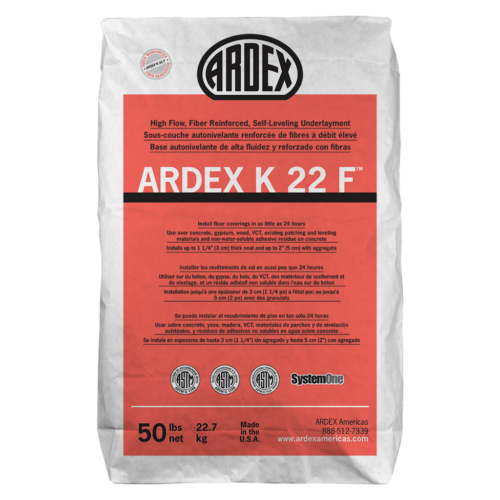 High Flow, Fiber Reinforced, Self-Leveling Underlayment​​​​​​​​​​​​​​​​​​​
Use over concrete, gypsum, wood, VCT, existing patching and leveling materials and non-water-soluble adhesive residue on concrete
Excellent over challenging substrates
Fiber reinforced
Mixing Ratio: 4.5 quarts (4.25 L) of water per 50 lb. (22.7 kg) bag
Coverage: 50 sq. ft. per bag at 1/8'' (4.5 sq. m at 3 mm)
25 sq. ft. per bag at 1/4" (2 sq. m at 6 mm)
Coverage will vary depending on the texture of the surface being smoothed.